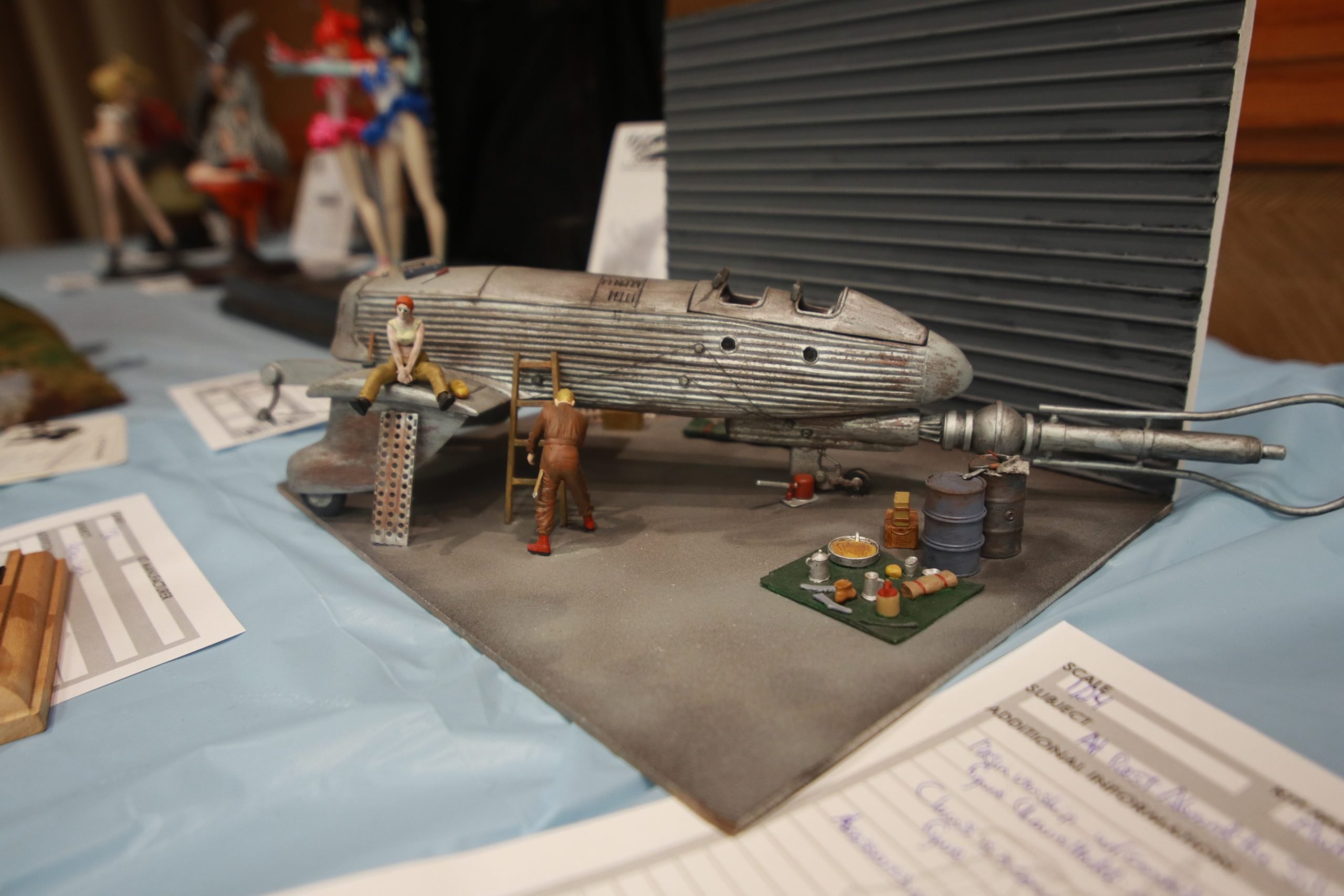 The IPMS/CoMMiES (International Plastic Model Society, chapter Colorado Modeling Militia Enjoying Sci-Fi) happily sponsors the NDK model show again this year. In addition to the model show, we also sponsor and staff the Plastic Model Make & Take and the Paper Model (papercraft) Make & Take.
We want to share our love of model-building with you, and hope you catch the "fever"!
Model Show Information:
No Entry Fee
Participation in the show is open to all NDK attendees, Staff, and Volunteers.The Model Show at Nan Desu Kan is on a first come, first served basis, so be sure to bring in your entries early, and review the rules below!
Contest Rules
Please note that this is an anime con and select your entries accordingly. Science Fiction and Fantasy themed entries are welcome.
NDK is a family-oriented convention. Please, no entries that do not suit this audience.
If a model has placed at a previous NDK model contest, please do not enter it again.
Please be sure your entries will stand on their own on the display tables.
If there are enough entries in a category, the category may be split into two or more smaller categories.
Please pick up your entries, and any prizes you have won, during posted entry pick-up time on Sunday.
Disclaimer: NDK, the hotel & Con staff, and the IPMS/CoMMiES are not responsible for damage to or loss of entries. Although model show staff will safeguard entries to the best of their ability to reduce the possibility of damage or loss, accidents do happen.
AWards
Awards will be given in the following Model Show categories.
1st-3rd in each category, if number of entries permits
Best Paper Model
People's Choice (based on voting by con-goers. Remember to vote!)
BEOSWL (Best Example of Something We Like, a CoMMiES award)
Judges' Best of Show
Judging will be done Saturday after the show closes, and the judges will be selected prior to the show. All awards and prizes can be claimed when the entrants pick up their entries.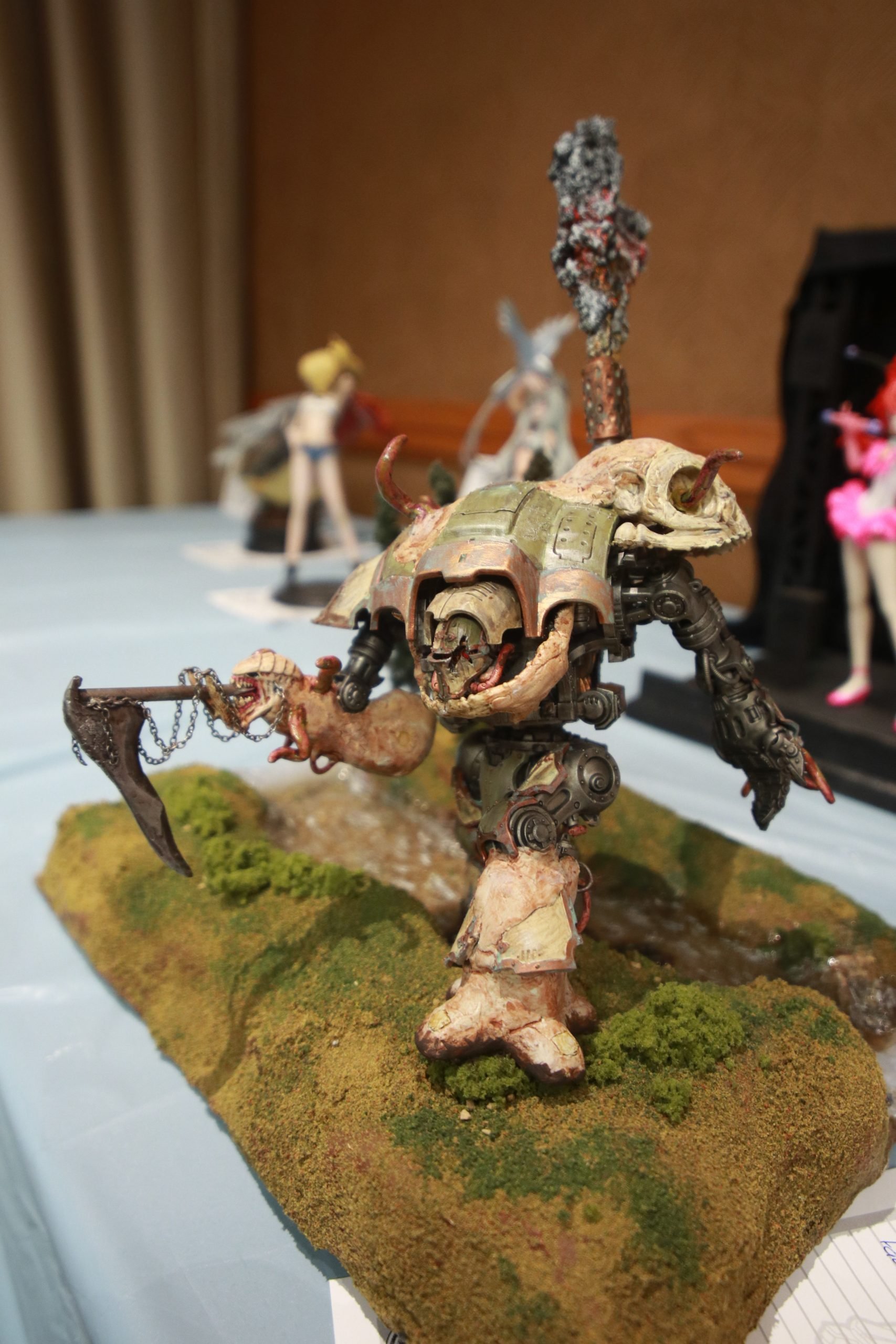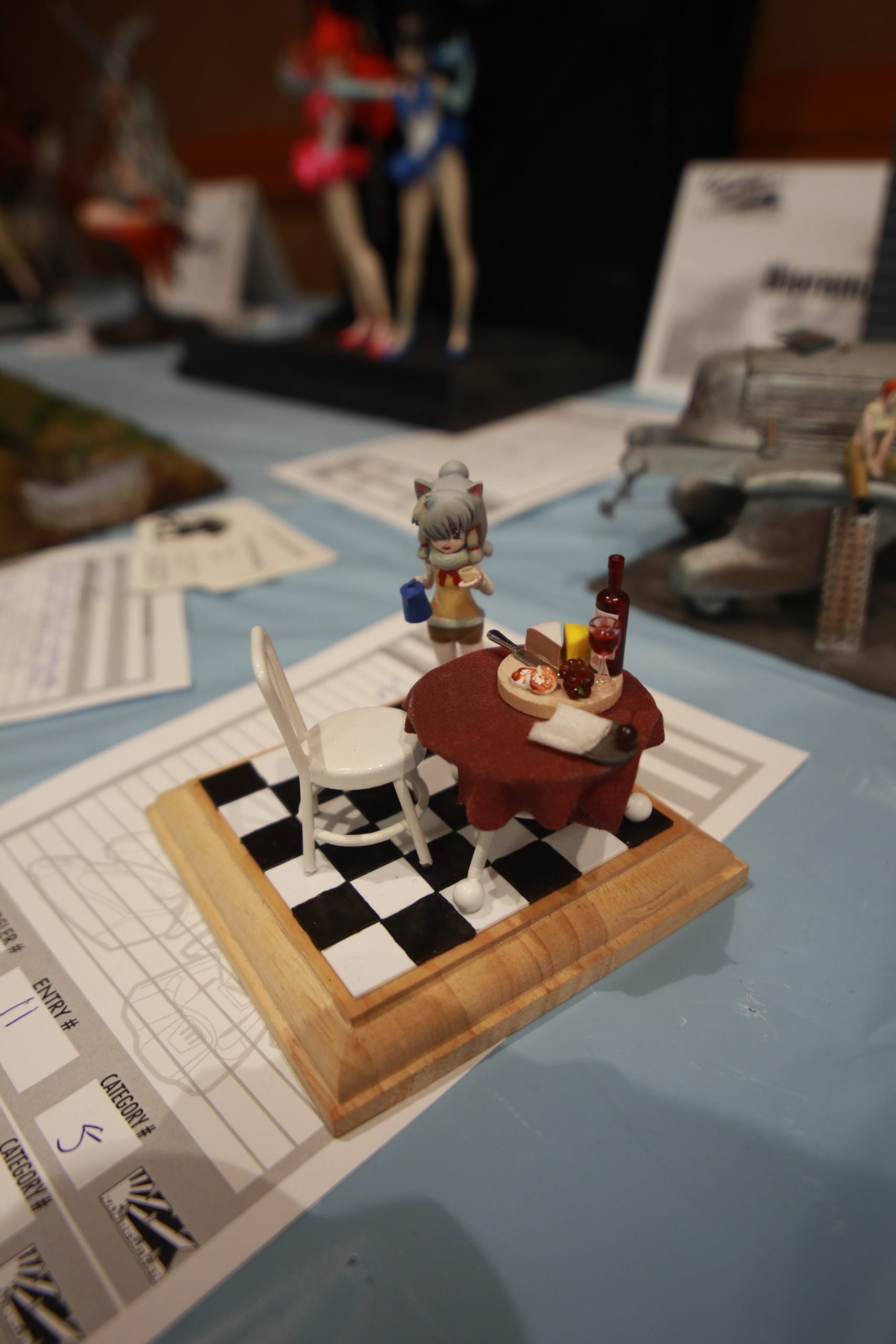 Contest Categories
Juniors
Modelers under the age of 18 have their own category.
Adults
Modelers age 18 and over
Mecha
Robots & power suits. This category includes Super-Deformed, Gundam and MaK
Spaceship
Real-space and science fiction space vehicles
Vehicle
Atmospheric, ground and sea craft
Dekotora
Japanese art cars: semis, vans, cars and motorcycles decorated with chrome, lighting, murals, etc.
Creature
Animals, dinosaurs, and monsters
Figure
Human/humanoid beings
Anime Girl
Representations of female anime characters
Painted Minis
Single figures, groups of figures, and armies
Dioramas
Judged in part by the strength of the theme or story

Submit a model to the show!